The purpose of this post is to examine and discuss some of the contributions that Franz Liszt brought to the repertoire of nineteenth century piano music. This can be outlined by examining the period in which Liszt grew up, analysing what position piano music had at that time and by giving accounts of his early contemporaries during the Romantic Period.
Romanticism in music came about in the early nineteenth century following the classical era of Haydn and Mozart, and also the early stages of Beethoven's career. Revolution had diminished aristocracy to a society where talent, initiative and business made the central contributions to a country's wealth. Together with the Industrial Revolution, mechanically manufactured goods brought about employment in cities, encouraging the move of peoples from rural areas to a metropolitan society. The effects of technology superseding the handmade tradition brought about the influx of increased supply and demand of products with the general reduction of prices. For the middle-class, making music was a pastime that many had the time and money to enjoy. During the evenings many homes would hold music sessions in which family and friends could sing or play string and keyboard instruments. Employers also encouraged the playing of music rather than the drinking of alcohol to relax the mind and to relieve boredom.
Liszt's early career during the Romantic Period (c.1815-27) was a time of innovation and development. Pioneers such as Schubert (1797-1828), Hummel (1778-1837) and Beethoven (1770-28) created new styles of composition which gave impetus to the rise of instrumental pianoforte music.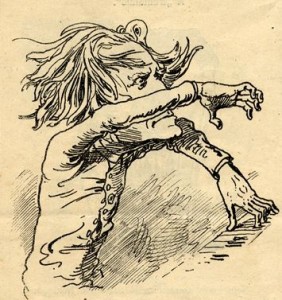 Although the initial concept of the Pianoforte was invented by Cristofori inItaly, southernEuroperemained largely focussed on Italian Opera, rather than writing instrumental music involving the piano. Many composers, particularly inCentral Europe, began creating pieces specifically for solo-players of the piano, although other composers such as Schumann and Weber also incorporated the piano as an accompaniment to singing (Lieder). This romance within music spawned from the transition of people from the country to the city, where many tried to reflect the nostalgia of rural life through art.
One way in which this was further expanded was with the large accessibility of printer-publishers such as Koenig & Bauer inWurzburg. This provided a way for composers who were not paid by patrons to become recognized in cities and countries. Most of which began by writing simple, easy-to-play and uncomplicated compositions for the purpose of amateurs who enjoyed entertaining small audiences at home.
However, Romantic composers of the aristocracy focussed on tuneful melodies, expression of emotion and individuality. The time of transition from Classicism to Romanticism is argued but many have posited the early nineteenth century as the general introduction of this period – around the same time peoples began to recognise a shared unity of culture and language through national boundaries.
Instrumental music was favoured because it was believed that emotions, thoughts and feelings were best expressed without the imagery and use of words. The developments of piano music helped to increase the popularity of Romanticism that many prevailed of throughout the nineteenth century.
Until about 1770, pianos were ambiguous instruments, transitional in construction and uncertain in status. Makers were not yet specializing exclusively in their manufacture as there was yet but few players, composers and amateurs buying them. After 1770 the pace quickens as pianos enter a phase of rapid technical and commercial advance. These changes occurred after demands were made for greater tonal strength and brighter sounds. Many elements of the piano were modified to suit the needs of this scientific advance, such as double-wound bass strings, felt hammers instead of leather and the introduction of durable iron cast frames instead of wood. By 1780 there were two main types of pianoforte, the English and the German/Viennese – both capable of further technological advance but also widely accommodating to composers at the time, such as Mozart, who composed many works specifically for the 1780 Viennese model.
By 1800 many improvements were made upon Johannes Zumpe's model by Broadwood in London.
By the beginning of the nineteenth century, composers and performers were seeking better capabilities of the pianoforte, pushing many manufacturers to improve designs. One manufacturer was Sebastien Érard, who began working on harpsichords and organs during the middle of the eighteenth century and whose designs eventually replaced those of Zumpe in France. However, improvements were still needed and was sought that the action of the piano had to give improved powers of repetition, so that any note could be reiterated at great speed. Following these demands, Érard created the "double-escapement" action, which although noisy at first, allowed for increased repetition of notes. The brilliant performer Moscheles, gives an account of the Érard grand: "It consists in the key, when only sunk halfway, again rising and repeating the note. I was the first to play upon one of the newly completed instruments and found it of priceless value to the repetition of notes." Érard's inventions were to become fully exploited during the early years of the nineteenth century, particularly by Liszt, who sponsored the use of his pianos by performing on them. His capabilities on exploiting Érard's pianos were met with high appraise: "never before has a piano ever created such an effect."
From the age of six Liszt had acquired a taste for piano performance from his father, Adam Liszt, who was proficient in teaching music and playing many instruments. Franz was regarded as almost fluent at sight-reading – a talent which had prompted his father to encourage his musicianship. By the age of nine he performed exceptionally well at a concert in Oedenburg, Germany, for which six Hungarian magnates proposed an annual stipend to make the study of the piano abroad available to Liszt.
This led him to his second teacher Carl Czerny, a former pupil of Beethoven, who gives his account of Liszt's early genius:
"I never had such a diligent, gifted and ardent young pupil. In a short time he played the scales in every key with all the masterly fluency which his fingers, very favourably shaped for piano playing, permitted."
Although the annual stipend was not enough to cover his studies abroad, his family made certain financial arrangements to support their son's talent, even though his first two teachers did not charge for his lessons. This proves the astonishment his patrons experienced at the virtuosity of the young pianist. He also showed great capabilities for improvisation, after a former Beethoven pupil Antonio Salieri, taught him how to read and analyse sheet music.
Liszt's greatest inspiration and influence comes from Beethoven, who attended his second Viennese concert. Liszt relates that Beethoven: "appeared for Czerny's sake and kissed me on the forehead. I never played at his house but I visited him twice. There was a piano with torn-out strings there." These interactions with Beethoven were to become the basis for life-long devotion to him and are what probably compelled him to write the transcriptions to his nine symphonies.
In 1823, his travelling life began when Prince Metternich funded Liszt to take 'Mozart's route', but not without first playing several concerts atPest,Hungary. Throughout these tours he showed capabilities of improvising pre-existing material and out-playing many ofEurope's finest pianists – even being compared to Mozart as a child.
However, by the age of sixteen his father died after contracting typhoid fever. This led to an end of Franz's dependence on the man who encouraged and focused on his only son's artistic talent. His father's influence brought him from the unknown corner ofEuropeto the central culture capitals of the continent. Without his father's help it would be impossible to determine how his life would have developed.
When Liszt reached the age of twelve, Sébastien Erard, who was developing new technology applied to the pianoforte in London during the early nineteenth century, established a reputation throughout central Europe. During one of Érard's stays in Paris he happened to notice Liszt's exceptional talent for the piano. It was through this interaction that Liszt was known to Érard. It was also an interaction that would afford Liszt advantages over his contemporaries, such as Chopin and Schumann.
However, Chopin gained most of his effects through a subtle and restrained style of playing, which he did not the Érards for:
"He accomplishes enormous difficulties, but so quietly, so smoothly and with such constant delicacy and refinement that the listener is not sensible of their real magnitude."
While Liszt was concentrating on new techniques and faster playing, Chopin was more focused on expression, fluidity and accompanied melody. One of his main contributions to the pianoforte was the continuation of Field's nocturne style, in which an isolated right-hand melody plays alongside the rhythm and texture of the left-hand accompaniment. Chopin expanded on this idea of accompaniment by using chords spread out several octaves to achieve a sonority of bass, rhythm and melody using only two hands. Chopin's most characteristic melodies are always composed with accompaniment which makes them very similar to the vocal melodies of contemporary Italian Opera.
Another contemporary of Liszt was Robert Schumann, born in Zwickau, Saxony, on the 8 June 1810. Schumann was also a great admirer of Beethoven although, unlike Liszt, he rarely used his influence in his compositions. Although the two composers careers are paralleled throughout the early nineteenth century, their styles rarely come into contact because Schumann focussed on angular themes derived from conventional Bachian shapes. Schumann's short pieces are distinguished from those of his predecessors and contemporaries not only by their intrinsic charm and fantasy but also by their literary and musical allusiveness and by their autobiographical nature. One way in which Liszt and Schumann were similar was their fond attachment to literature, and their renditions of literary texts brought through their music. For instance, they both had compositions based on Goethe's Faust, namely Schumann's Scenes from Goethe's Faust and Liszt's Faust Symphony. These compositions were also followed by Gounod's opera on Faust.
Furthermore, the essay will discuss Liszt's treatment of Beethoven's Symphonies, as well as the Etudes of Paganini, whereby he adds techniques that could until his reductions be performed only by an orchestra or solo violin. Also examined will be Liszt's compositional styles and techniques with regards to his own works, how he was influenced by Hungarian music, how he benefited from Érard's pianos and when he began composing at a virtuosic level. It will also encounter his other employments in life such as teaching, conducting and contributions to the standard of Western Classical music.
Liszt's motive for reducing whole symphonic works into piano pieces was to revive certain composers through the medium of a single player. He continually sought out new ways of playing old works: "The letter killeth but the spirit giveth life" was his motto.
He would try to penetrate to the very heart of a composition, playing it through in a variety of different ways until he thought that he had divined its true meaning. Once, during a performance of Beethoven's Kreuzer Sonata, such liberties were taken with the interpretation as to "call forth the disapprobation of the audience."
He often countered that: "One must not imprint on music a balanced uniformity, but kindle it, or slow it down, according to its meaning".
However, as he grew older and more mature, his reductions became critically appraised by testimony of such witnesses as Berlioz, Wagner and von Bülow that, once Liszt was out of earshot of the great public, his Beethoven performances were faithful marvels of re-creative beauty.
There exists a copy of a transcription by Beethoven of his Seventh Symphony (A major, Op. 92 1st movement) in which many critics have claimed that Liszt's transcription remains more faithful to the original text. All Liszt's transcriptions adhere to the basic text with only slight changes to dynamics, phrasing and pedalling.
Other reasons pertaining to his motive behind transcribing the work of Beethoven could be given to Liszt's great respect for him. Although he only ever met Beethoven briefly, and in compromising circumstances, his encouragement to Liszt had helped to give hope to Liszt as a composer for pianoforte, which in turn lead to his inventions of transcriptions and paraphrases – a model which pianist-composers still follow today.
On the only encounter Liszt had with Beethoven, one of his students report him saying:
"I was about eleven years of age when my venerated teacher Czerny took me to Beethoven. I first played a short piece by Ries. When I had finished, Beethoven asked me whether I could play a Bach fugue. I chose the C-minor Fugue from the Well Tempered Clavier. 'And could you also translate the fugue at once into another key?' Beethoven         asked me. Fortunately I was able to do so."
After this oral account given by Liszt of a story that had previously been well fabricated by former authors and biographers, he exclaims that: "This event in my life has remained my greatest pride – the palladium of my whole career as an artist. I tell it but very seldom and only to good friends!"
Beethoven undoubtedly made a profound impact on Liszt's direction as an artist. What began his reductions of Beethoven's Symphonies was certainly the act of homage from Liszt to the great composer.
During the 25 years it took to complete the transcriptions of Beethoven's symphonies, Liszt's task was to rescue Beethoven from oblivion and to make him famous. If such a view sounds naïve, it is because one hundred and fifty years ago Beethoven was by no means the universally admired figure he has since become, and in most cases his name precedes his work.
One way which Liszt's manages to keep to his task is by reducing the whole work down to two hands. The work being examined is Beethoven's Fifth Symphony (C minor, Op. 67) in its first movement (Allegro con Brio). Liszt is highly faithful to the original work, even placing the names of instruments above the score where they would have been played in the original. The form and content of the entire piece is kept in the exact way that Beethoven composed it, with few omissions of embellishments. This task proves seemingly difficult when confronted with a series of harmonies provided by a string section and an accompaniment provided by the wind section.
Liszt's transcriptions are usually so literal that they have been called gramophone records of the nineteenth century. Liszt's inventiveness enabled him to create individual pianistic solutions to the variety of problems encountered in translating music from one medium to another.
Another feature transcribed directly from the original is dynamic marks. Wherever the piano might need to be sustained he has also directed pedal signs to indicate how loud and expressive the performance is meant to be (Ex.2) – a device which many composers of Liszt's day approached with caution but which Liszt felt what ultimately makes the piano.
The text of Beethoven's original being reduced exactly was rather important because by the time of writing this reduction in 1838, many students of piano might not have been able to see the original being performed, the only source of accurate notation being published versions of Beethoven's original scores. Whereas today all one has to do is buy it on record to hear what dynamics and rhythms are expressed. This is also true of Liszt's renditions of Paganini:
"The works most representative of Liszt's virtuoso years are the six Paganini Etudes."
The reasons for this statement can easily be found embedded in the works of reduction that Liszt transcribed from this composer whom he had admired as much as Beethoven. The level of inventiveness with techniques throughout these works, especially La Campanella, is truly phenomenal – although, not all credit can be given to Liszt. Most of these techniques were paraphrases of what Paganini had invented for the violin. Liszt just merely adapted them for a different instrument, in the struggle to become the "Paganini of the Piano".
Even La Campanella is a theme derived from another piece, Clochette, which bears significant resemblance to Paganini's version. Liszt has kept the main motif, of which the first bars can be observed by looking at the 'Clochette Motif' by Paganini, (from Clochette Fantasy).
Although Liszt was re-creating the Etudes because of his admiration for Paganini, his immediate aim was also to create a new kind of repertoire for the piano in which he could transfer to the keyboard some of the more spectacular of Paganini's feats – tremolos, leaps, glissando, spiccato effects and bell-like harmonics.
However, harmonics and spiccato effects are not. To mimic the sound of a spiccato, Liszt simply used double-escapement to his full advantage, as expressed in his Paganini Etude No.3 'La Campanella'. Mm. 51-2. He did not incorporate harmonics within the Etude for reasons that, while it can be done, it is not plausible while playing fast and would also require the isolation of the entire keyboard to do so (this effect is controlled using the dampers, an action which affects all strings in the piano).
While Liszt's Transcendental Studies look difficult to play even to modern pianists, they should not discourage their performance. It proves that, one hundred seventy years later, Liszt is still arguably ahead of his time. His demands from players are often criticised as being too difficult to perform, but if he could invent and compose such 'complications', many should merely be able to copy them.
His legacy provides a new way to deal with transcription and paraphrasing. Many people have followed his method that were afraid or unwilling to do so before. But what they have missed is the ability to invent something out of the old and give it a new direction.
Liszt was a late starter in the field of composition but as with most musicians he began by learning pieces of music from other composers such as Beethoven, Hummel and Moscheles. However, we hear from Adam Liszt that his son was "already composing industriously and had in his portfolio a number of compositions, including a sonata for four hands, a trio, a quintet and two piano concertos, all of which have disappeared." Whether it was viewed as being "late" at the age of fifteen, Liszt was showing great capabilities at pianoforte playing, and even better skills at improvisation: "He composes in the style of the greatest masters; and on themes given to him he improvises with a facility made all the more marvellous in that the power and grace of his ideas never fail him" (L'Etoile: Williams: 12) – this instigates that Liszt was able to expand and develop a theme but not create one, a weakness which can be viewed in his original compositions for lack of motific creation, but which talents are substituted by his magnificent ability to paraphrase whole symphonies and concertos.
Some of Liszt's techniques were only possible with the inventions (such as double-escapement) of Sebastien Érard. But the anatomy of his hands was also the key to his unusually fast playing. He could stretch a tenth with ease due to the lack of webbing between his fingers and also had incredibly flexible fingers: "Liszt's hands were long and narrow, which allowed him to take wide stretches with comparative ease". These natural features were exploited and used to maximum benefit by Liszt – sometimes giving the impression that there are three hands playing simultaneously. Other tasks that Liszt composed sometimes have nothing to do with the size of a player's hand but rather the mentality of the player, for example, the ability to reach up and sustain a three octave jump on Eb with the right hand whilst playing a broken-chorded motif with the left, as exhibited in La Campanella .
However, other effects had little to do with the hand but rather the piano itself. For example, Liszt would not have been able to produce a 'delay' effect on Zumpe's model because double-escapement was needed to produce it. Such examples can be viewed again in La Campanella. Because of his innovation for design of techniques, many pianists still turn to his music for technical resources, such as Busoni.
Liszt not only composed works tailored for hands with maximum traction over the keyboard but he also invented many different techniques that were never before applied to the pianoforte. One such technique is the 'Liszt octave' (Paganini Study No.2), which is played with "alternating hands, thumbs overlapping, creating the illusion of regular double octaves at unattainable speeds."
Not only did he invent new techniques but he also changed the place of performance of the piano, by taking what was traditionally played in Salons by composers such as Moscheles and Chopin to concerts halls for public performance and bigger audiences. Once possible reason for doing this was the pianos Liszt preferred to use. Unlike Chopin who played upon a Pleyel which was meant for light and sophisticated playing and whose sound could only reach audible levels in the confines of a salon, Liszt preferred the heavier action of Érard's Grand-pianos which were much more suited to concert halls (with also the added benefit of more viewers).
The Érard pianos were all suited to his style of glissando, which meant he could run up the keyboard very quickly in chromatic fashion "without even the tiniest area of flesh" touching the keyboard, using the nails of his thumb and index finger instead.
One influence which can always be examined in Liszt's compositions is the music of the Hungarian Gypsies. Near the town of Raiding were Liszt spent his childhood, Gypsies gathered around campfires were dancing and singing would be improvised and performed. Liszt had heard these Gypsies play and would be fascinated by their ability to play music purely on impulse of feeling and emotion.
Much like Irish Traditional music, the music of the Hungarian Gypsies (Tziganes) was without formal education of musical notation and was passed on through generations from aural learning. This proved to Liszt that music was a fundamental aspect of human nature and was an art that was preserved by peoples such as the nomads travelling around Liszt. He once wrote about a Romany violinist: "I was just beginning to grow up when I heard this great man in 1822.…He used to play for hours on end, without giving the slightest thought to the passing of time…the emotions I then experienced were like one of those mysterious elixirs concocted in the secret laboratories of those alchemists of the Middle Ages." Such exoticism can be demonstrated in Liszt's Rákóczy March and in his Hungarian Rhapsodies – proving that he was never ashamed or disloyal to his Hungarian roots.
Until his years in Weimar, Liszt had not composed many arrangements for accompaniments to the pianoforte. It was the help of August Conradi who instilled confidence within Liszt's orchestral pieces and who occasionally added variants of what Liszt was trying to achieve in large-scale symphonic works. However, Conradi soon left Weimar and was eventually replaced by Joachim Raff, who assisted Liszt with composing until 1854.
Another genre Liszt helped to introduce was the 'Symphonic Poem' ('Symphonische Dichtung'). These poems were set in a series of one-movement programmes rather than what was previously conceived by Beethoven and Mozart. Although some piano and chamber works are effectively symphonic poems such as Beethoven's Pastoral Symphony, the form is almost exclusively orchestral. Several of his Symphonic Poems deal with Grecian heroes such as Orpheus and Shakespearian heroes such as Hamlet.
For Liszt, his aim was always to bring something new into music, and get rid of the old: "New wine demands new bottles" he once declared when criticised by men whose minds were still focused on the eighteenth century.
Without his brilliant innovations it may have been many different and less well-known composers who would have stumbled upon these new variations of techniques. His kindred ability to strive for new ideas had significantly improved the standards and settings of music and has re-instilled a challenge for pianists up until modern day.
Examined now will be Liszt's innovations with regards to teaching, conducting and invention. However, his 'inventions' were sometimes met with disapproval from critics and composers of his day, mainly due to conservation of Classicism.
During this time Brahms, Schumann and Mendelssohn were perpetuating the struggle to disparage Liszt of his innovations. As mentioned before, Liszt was always trying to change the model of music;  how it was performed, how it was taught, where it was performed, how it was composed etc, etc,. What was now emerging was known as the 'War of the Romantics' – in which some of Liszt's work was criticised and disparaged without even being played throughout. It also saw the discouragement of Liszt and his compositions in Leipzig, where Classic music was being conserved.
In Weimar, the crusading impulse in Liszt drove him to form the Neu-Weimar-Verein, as association of nearly thirty musicians who held meetings and promoted concerts with the interest to encourage young composers to write progressively.
Other activities he worked at in Weimar included conducting orchestras such as Beethoven's Eroica and Seventh symphonies (c.1840). This is another area in which Liszt had commanded innovation and change. Firstly by not only using the standard repertoire of direction, but by also adding different body signals to better express the full emotion of a piece, which have become the standard ever since. For instance, he guided the orchestra with hand gestures instead of using the baton and when conducting dynamics, he would use his whole body to swing up from the podium in order to the achieve the correct desired effect from the performers. According to Ramann: "Liszt at the head of an orchestra is a continuation of Liszt at the piano."
Had Liszt continued with this profession, he may have become the Father of modern conducting, but unfortunately, his skills as a composer and performer had preceded him in this field. His experience of transcribing Beethoven's symphonies would have compelled him to be suited to this job.
Yet another innovation was to be born from Liszt however. This time it was to be the concept of the 'Masterclass'. Instead of paying fees, students were granted lessons on the basis of interest and admiration. Teaching his students, he would encourage them to react with the emotion and art behind a piece of music, rather than just simply reading and playing the notes as they are on paper. He would listen to his students play, then encourage others to make suggestions from their observations. In this way, his classes were more relaxed and less conformed than his contemporary's methods. One student exclaims Liszt's infirm but apparently ageless talent: "The spirit and passion that this man still possesses at the age of 71 is marvelous; how his hands flew from passage to passage" – these memoirs give rise to the notion that Liszt valued emotion over physical talent.
It was innovations such as these that made him one of the biggest contributors to the repertoire of music, not just with compositions, but also with other aspects of the musical world. He was the first to introduce performance from memory, the first to play the complete keyboard works of Bach and Chopin, the man who had invented the 'piano recital' and the first to place pianos at a right-hand angle to the audience in order to achieve audible volumes of sound in a concert hall. It is truly difficult to believe that one man could achieve all this in his lifetime, to the extent that modern man still remains stunned at his life work and legacy. What is even more amazing was his ability to do this whilst also travelling and performing around Europe, from as far East as Moscow and Constantinople to as far West as Cork and Lisbon, with only a post-chaise as a mode of transport.
To conclude, Liszt was one of the greatest men not only by his musicianship but by his capacity as an artist to create and combine new ways of thinking for the future. His life's work could easily be matched by three other great composers, not just as a pianist, but as a composer, author and teacher. His legacy stands out well beyond the 19th century, proven by the fact that most students of piano still adhere to his influence. He absorbed the knowledge of the past given to him by Beethoven, Mozart and Bach and went on to develop new forms mostly inspired by nature, literature or painting. His ability to never cease working to "heighten man's experience" has since encouraged others to do the same, although no-one has yet to overshadow his glory.
_____
BIBLIOGRAPHY:
APPONYI, Count Albert. Memoirs. London, 1935. Pp.100-101
EHRLICH, Cyril. The Pianoforte: A History. J.M Dent & Sons Ltd: London 1976 pp.3-23 GEN 786.2/EHR
KIRBY, F.E. Music in the Romantic Period: An Anthology with Commentary. Schirmer Books (New York: 1986) GEN 780.9034/KIR
MAITLAND, J Fuller. Schumann's Pianoforte Works. (London, 1927) quoted in Searle, Humphrey. Romantic Masters: Schumann. P.174
MERRICK, Paul. Revolution and Religion in the Music of Liszt. CUP: 1987. GEN 789LIS/MER
PERÉNYI, Eleanor. Liszt. Redwood Burn Ltd 1974. GEN 789LIS/PER
SEARLE, Humphrey. Early Romantic Masters 1: Liszt. Macmillan NY & London 1980. GEN 780.9034/EAR
STANLEY, Sadie ed,. The New Grove Dictionary for Music and Musicians. Macmillan (London, 2001) Vol.14 Ed.2. R 780.3GRO
SUMNER, WL. The Pianoforte. Macdonald: London 1966. Pp.54-68 GEN 786.2/SUM
WALKER, Alan. Franz Liszt: The Virtuoso Years. Faber & Faber Ltd. (London, 1983). GEN789LIS/WAL
WATSON, Derek. The Master Musicians: Liszt. J.M. Dent & Sons Ltd (London: 1989) GEN 789LIS/WAT
WHITTALL, Arnold. Romantic Music: A Concise History from Schubert to Sibelius. Thames & Hudson (London: 1987) GEN 780.9034/WHI