Le Galaxie are a band not just aiming for the bright lights but are taking them with them, writes Colin Sweetman.
The similarity of Le Galaxie's band name to that of Californian soccer team LA Galaxy is one that raises questions, but frontman Le Michael Galaxie argues that their moniker has nothing to do with David Beckham's boys.
"Nothing can really be said for names, like 'Red Hot Chili Peppers'. For us, it's just what we wanted, although French people still pick up on our bad grammar."
Of course the meaning of a name doesn't matter as much as the music. Le Galaxie are an instrumental act who looked for a vocalist but found that the audition experience was not to their liking.
"It had come to resemble an episode of X-Factor because most people couldn't sing – except for one opera singer – which didn't really fit into our style of music."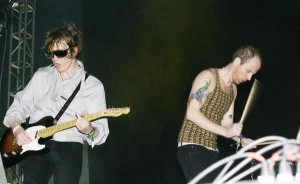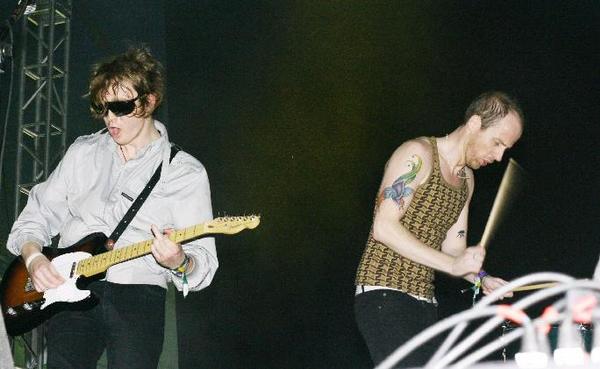 In the end they remained instrumental, identifying the X-Factor experience as a godsend in disguise. "It just proved to us that we needed a fresh start. So we renamed the band… and continued deeper into the club scene."
With this in mind they produced a video for the single 'We Bleed the Blood of Androids' and began using visual effects for their shows. "We decided that this would add a vital element to our style. At the time it was to reinforce our lack of a singer."
The visuals are an evident success, as Le Galaxie opened the Electric Picnic last year to a full crowd following the video's release.
Their next festival experience is unlikely to be as part of a lengthy European tour, as the band are focusing on their home ground. "We are going to play a few shows in London and Berlin, but for now we want to strengthen our fan-base at home."
As their shows are extremely tight due to the effects used, Le Galaxie disregard drinking before a gig so that they can stay focused. "We cut loose at about two o'clock, which generally means you'll end up on the quays in the early hours of the morning with a can between your hands!"
Michael does claim however that in the case of a "stage-invasion" they will join in to sing, dance and occasionally drink with their fans until the show ends.
Halloween saw this happening in Crawdaddy, where the band released their newest single 'You Feel the Fire'. They remain independent when it comes to shows, single releases and video production. "Nowadays you can really do this on your own terms through MySpace… I think the old days of the hallowed record deal are gone."
The video for 'You Feel the Fire', directed by Killian Broderick, is something the band are really pleased with: "It has really helped with turning the single into a proper song, rather than just a tiny internet-type thing."
New Year's Eve will see the Le Galaxie finishing off 2008 in Roisín Dubh in Galway with one of the most hyped Irish acts of the last twelve months, Fight Like Apes. "It's going to be amazing. They're a really great band, says Michael.
So while they might lack the conventional singer, this band is one for dancers who like to join in with the act. Their light show is as impeccable as their style.