For aul' ones it's relaxing, for kids it's one of many sun-beamed memories, for students…it's just another sunny place to go partying, writes Colin Sweetman.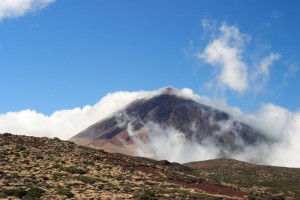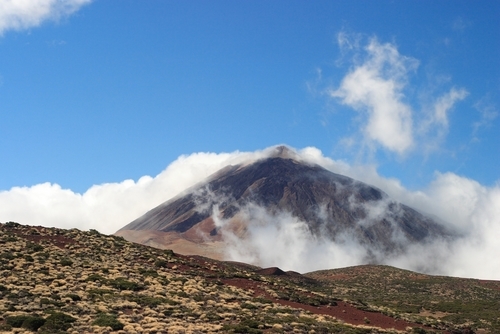 THINKING OF SUN holidays by day generally brings up images of sun-sparkling seas, pleasant walkways and fat hirsute Britons, dripping red sweat from a pallid spherical belly. Thinking of these places by night conjures completely different pictures, namely, the screaming and drunk-sounding voices, interlaced with heavy British accents screaming 'mad fer it'.
Tenerife isn't really one of these places. However, if this is your version of a nice holiday, the Canaries offer up to you their 'Playa de Las Americas'– a place so filled with people posing as sunglass merchants and touts from Birmingham and Manchester that it appears on the tour guide maps as a blank space.
Despite these unsavoury nighttime experiences, it is well worth spending your money on things during the day that you can't do at home, such as visiting a volcano or wearing a t-shirt. On this point, Tenerife offers Spain's biggest mountain, El Teide, which resides on the middle of the island.
You can walk, cycle or bus it to the top of the mountain, but it is imperative to bring appropriate footwear. I learned this the hard way, twice. Needless to say those flip-flops are now resting 12,000 feet above the Atlantic, cradled between a rock and what will hopefully be the next chosen path of volcanic lava.
Tenerife is also a very hilly place, so be prepared to be worn out when walking anywhere, although you can also rent dune-buggies for as low as €100 per week.
The mountains look down upon the small enclave of the black sand beaches, giving an impressive view for when you're out swimming or eating. The downside is that black sand also intensely burns pasty Irish feet, so wear those flipflops accordingly (note: shoes for mountains, sandals for beach).
Also, since Tenerife mostly consists of dry barren land, it is the perfect place to go quad biking. There is an array of different courses, from mountain-steering to desert runs. For the latter activity, you should bring a bandana as it becomes quite dusty throughout the trail, almost making visibility constricted to your front tyres.
Tenerife is a location that offers sun and beaches for readers and relaxers, adventurous landscapes for the explorer, and a blank space for the people who just want to party. You just need to know which one of these people you are before you set off.